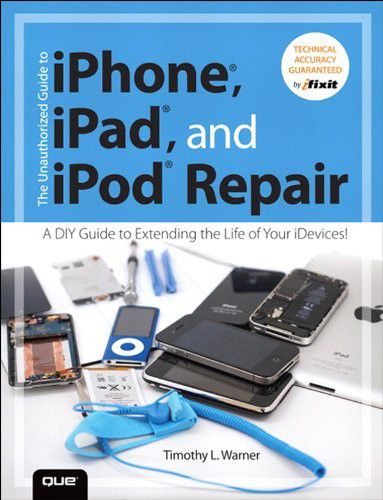 The Unauthorized Guide to iPhone, iPad, and iPod Repair: A DIY Guide to Extending the Life of Your iDevices!
by Timothy L. Warner
2013 | ISBN: 0789750732 | English | 304 pages | EPUB | 11.65 MB
See my irfree blog for wonderful magazine,E-book and wallpaper :
DON'T JUNK IT, FIX IT--AND SAVE A FORTUNE!
The only reference & tutorial of its kind--in full color!
Fix your own iPhone, iPad, or iPod with secret repair knowledge Apple doesn't want you to have! This groundbreaking, full-color book shows you how to resurrect expensive Apple mobile iDevices you thought were dead for good, and save a fortune.